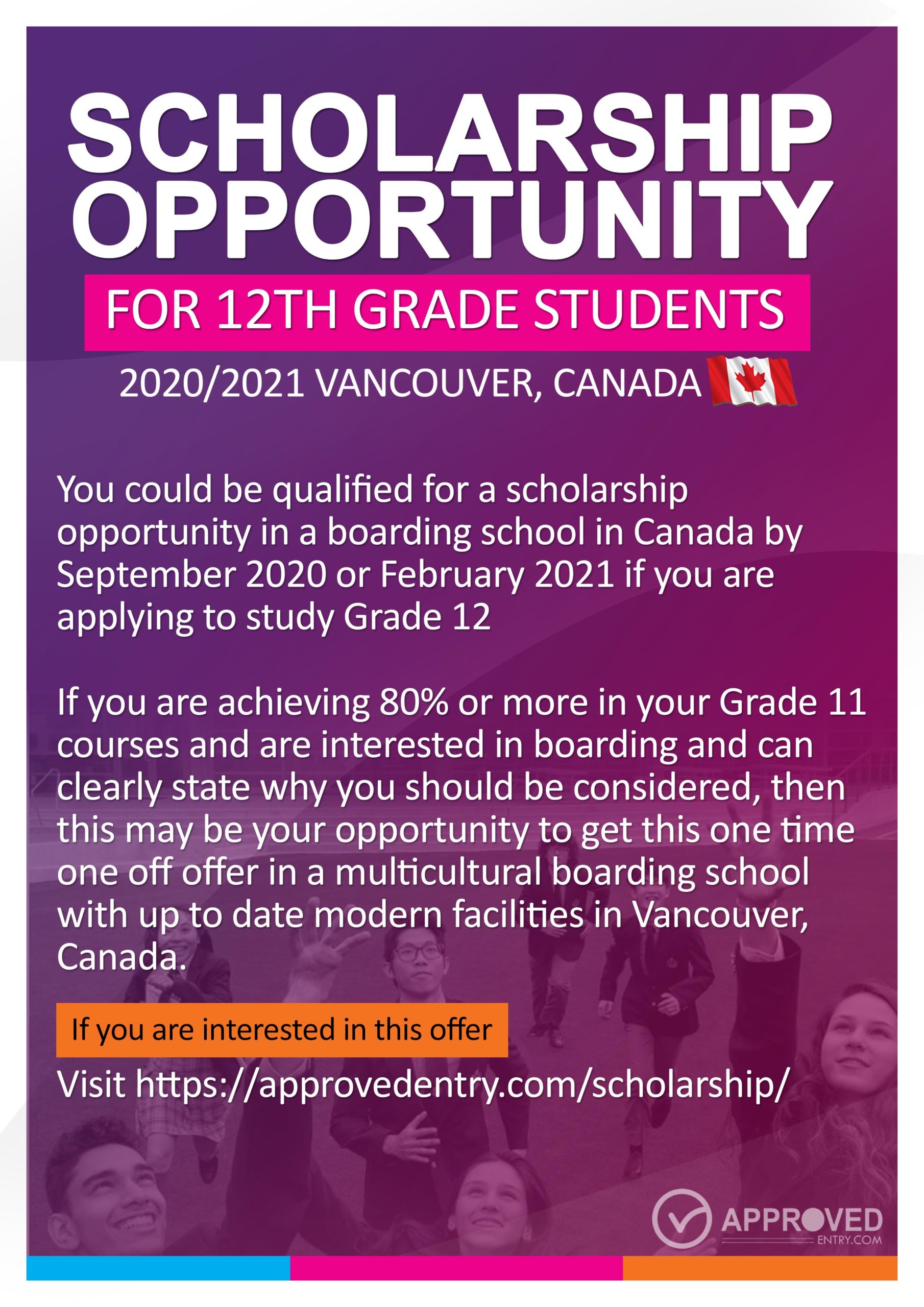 This scholarship opportunity is for students enrolling in either September 2020 or February 2021 term.

Scholarship recipients must be students applying to study Grade 12 and be boarding.

They must have achieved 80% or better average in grade 11 courses.

Successful scholarship recipients will pay for all the required fees for the first year (two academic terms) minus the scholarship amount in order to register.

Students will not be entitled to a further scholarship beyond the first year (two academic terms) of study.

Students whose fees are paid by parents' employers are not entitled to this scholarship.

There are three categories of scholarship available. Gold, silver and bronze

Students must submit in writing a detailed justification for consideration for the scholarship, including academic and other merits of theirs.

This scholarship opportunity is one time only, and is applicable only for students reporting latest by the term beginning February 2021.
SCHOLARSHIP AMOUNT
Gold Scholarship C$10,000,

Silver Scholarship C$7,500

Bronze Scholarship of C$5,000
To be considered for one of the three categories of scholarship, please send an application to:
State why you should be considered for the scholarship and attach all documentary evidence that show that you are scoring 80% and above currently in your Grade 11 courses.